Lindside Stem Bus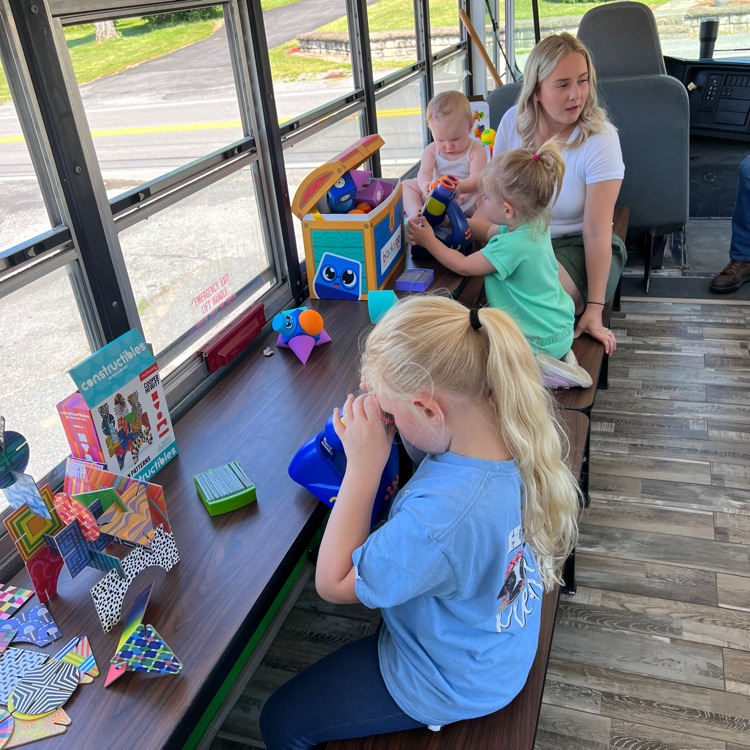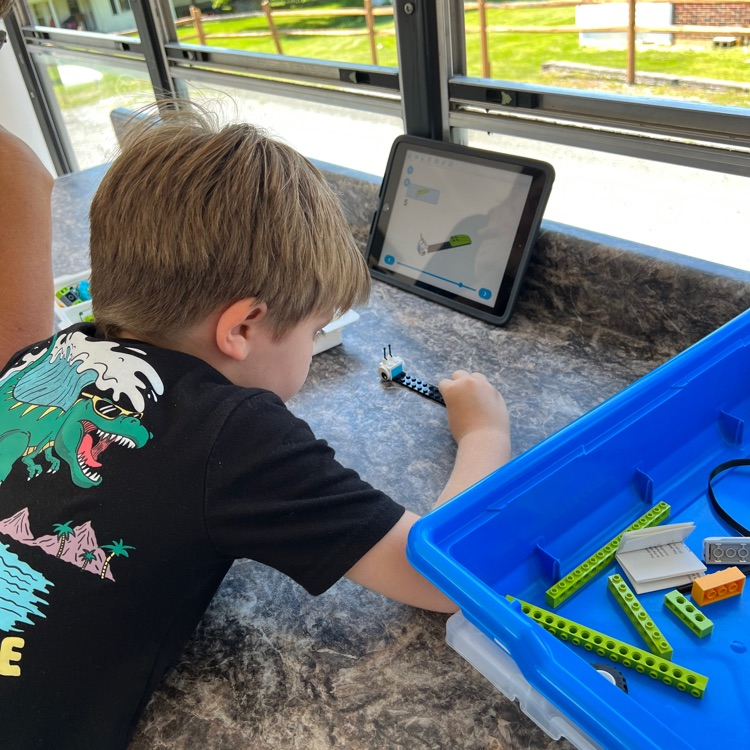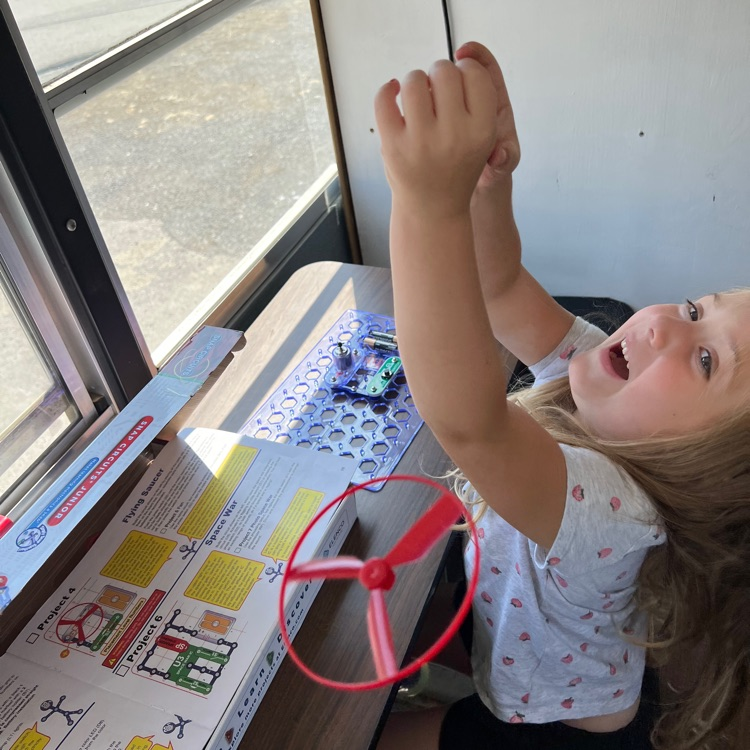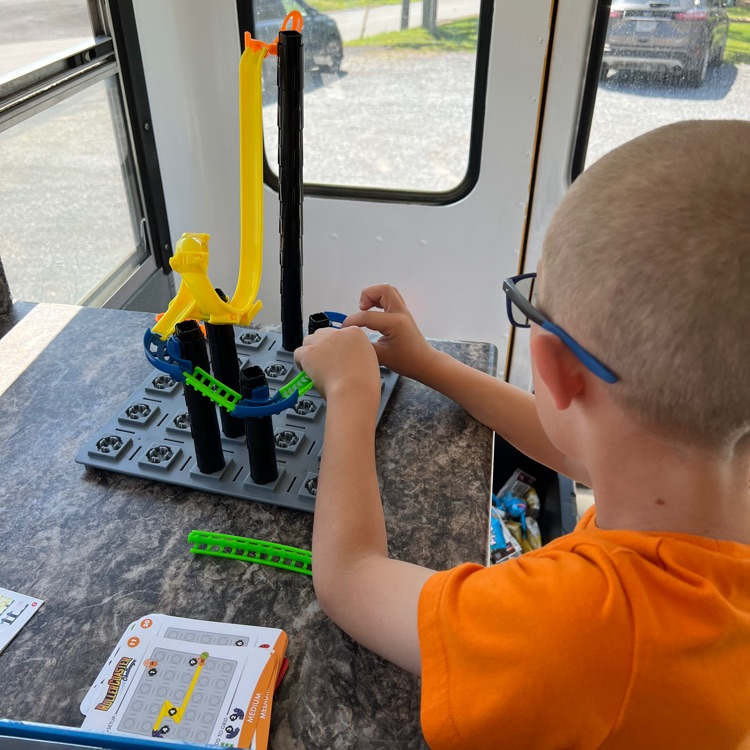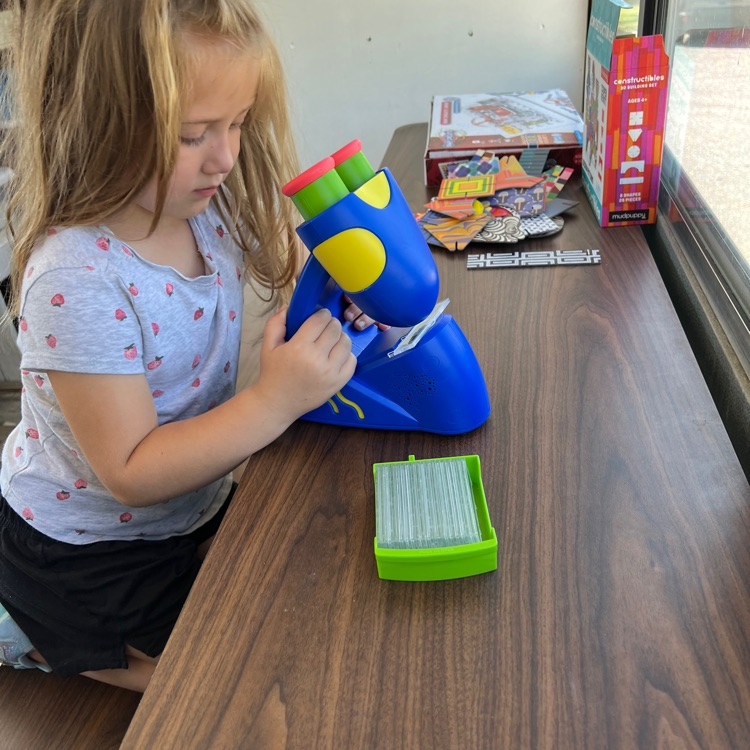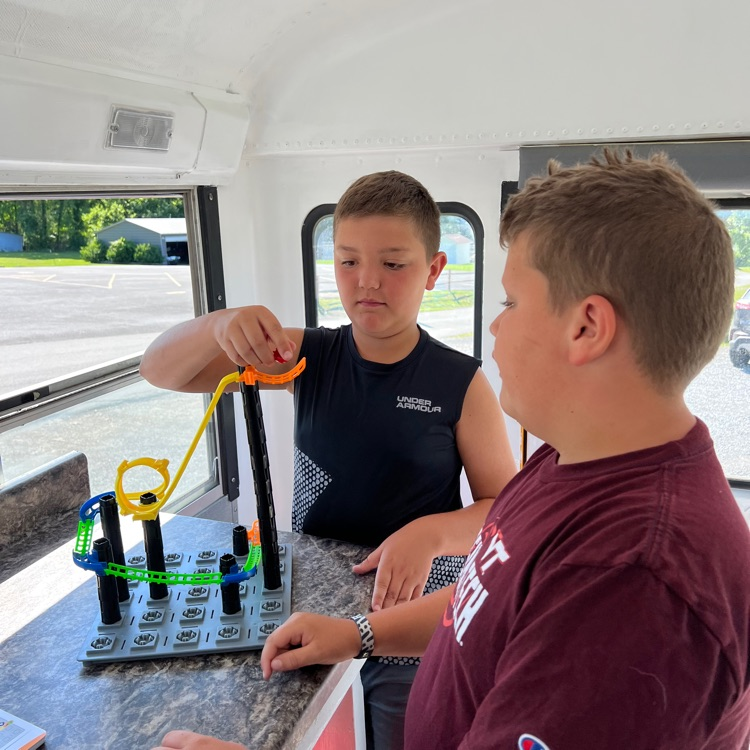 Ballard STEM Bus guests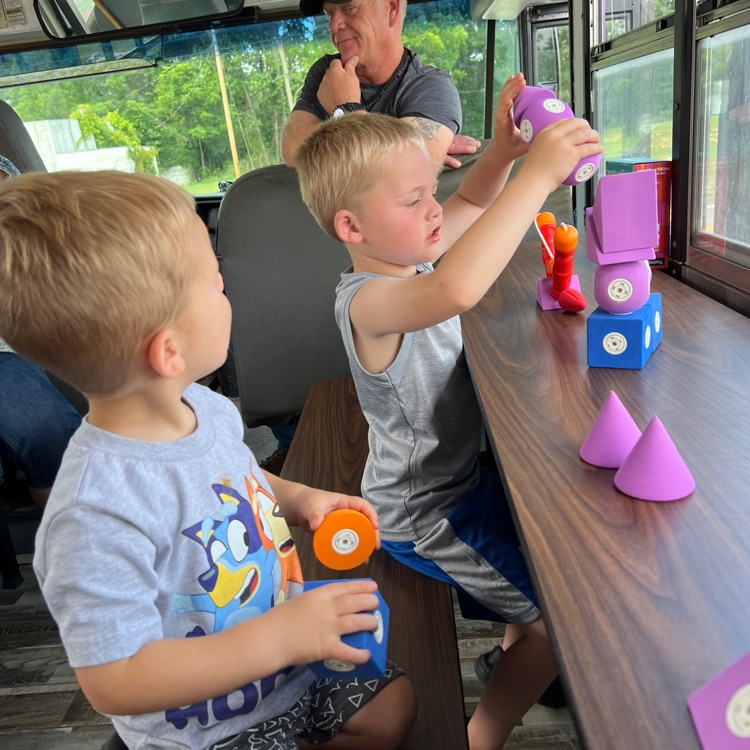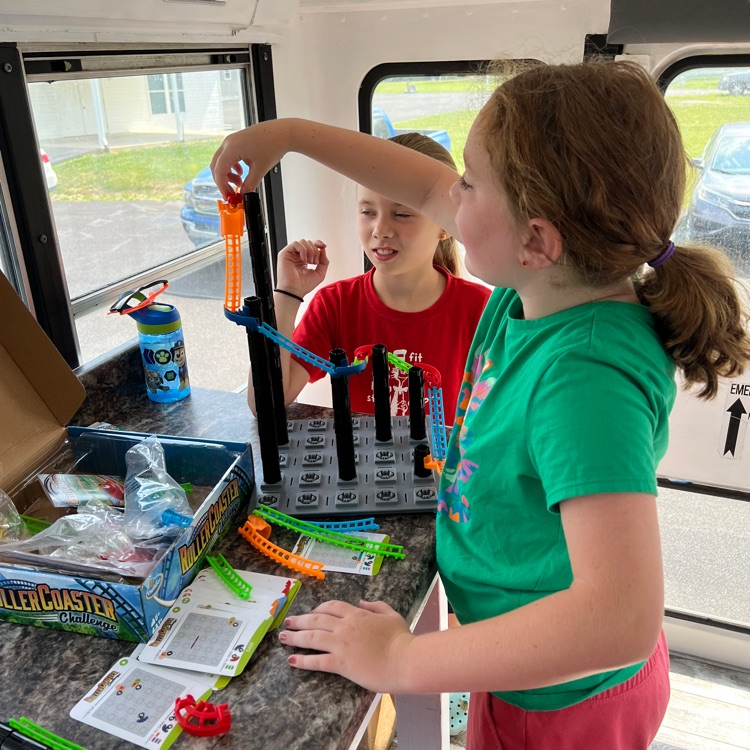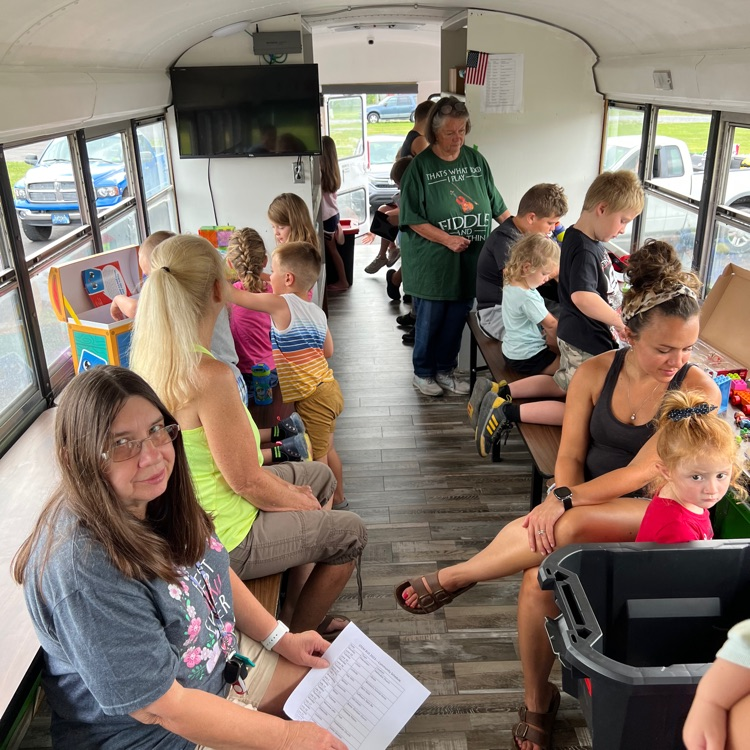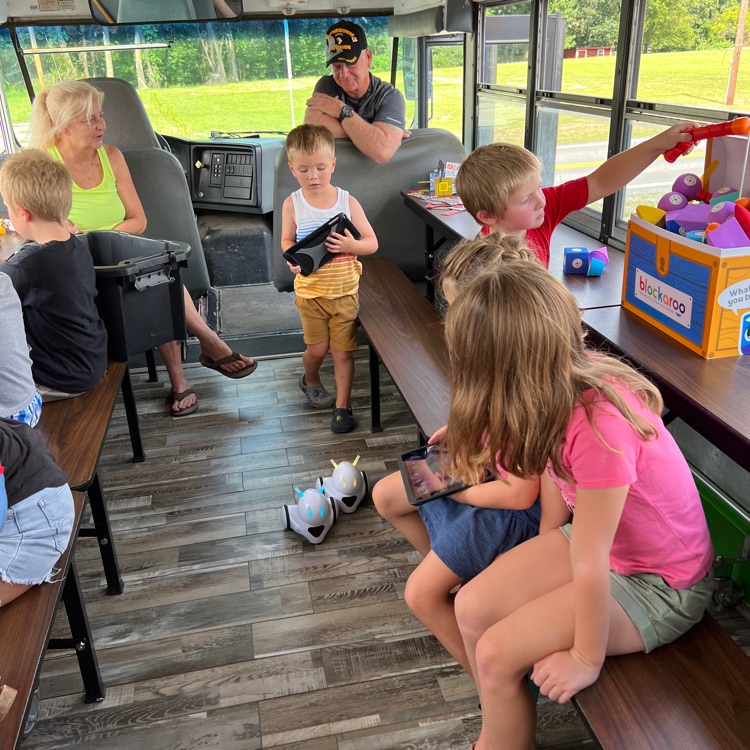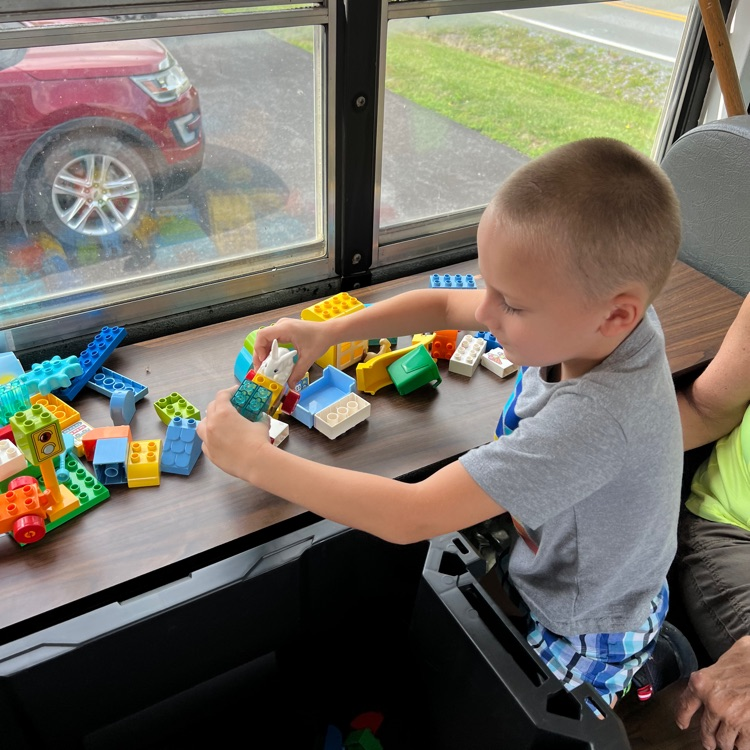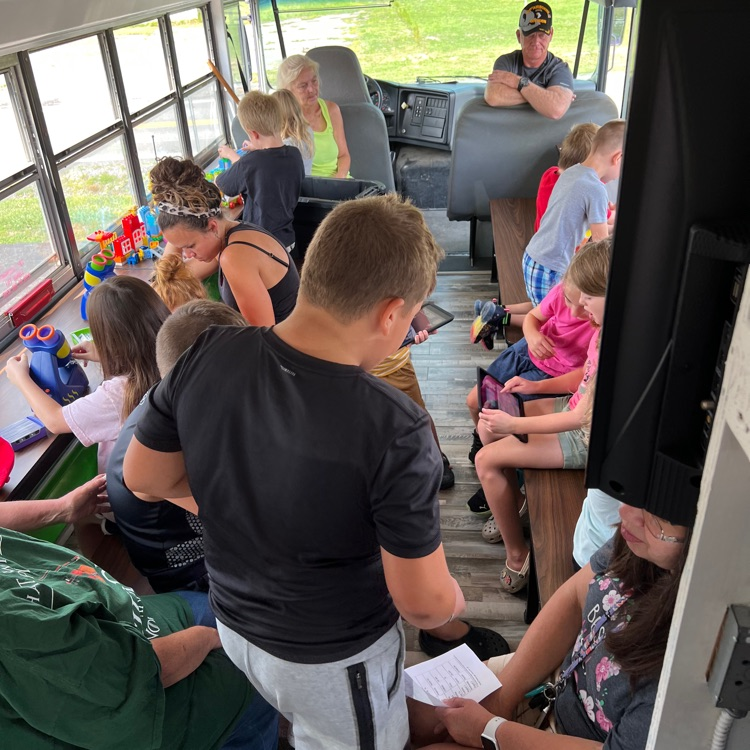 Greenville STEM Bus visitors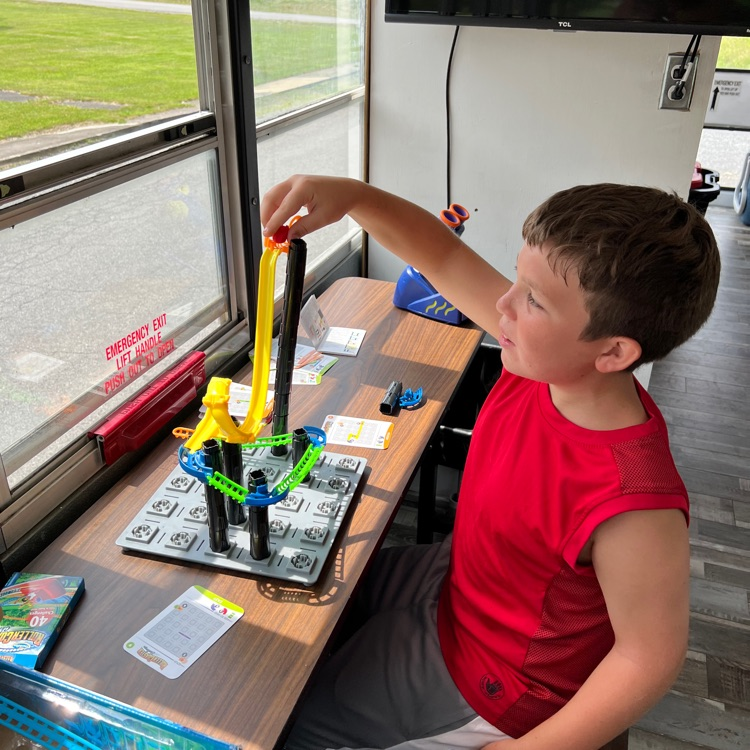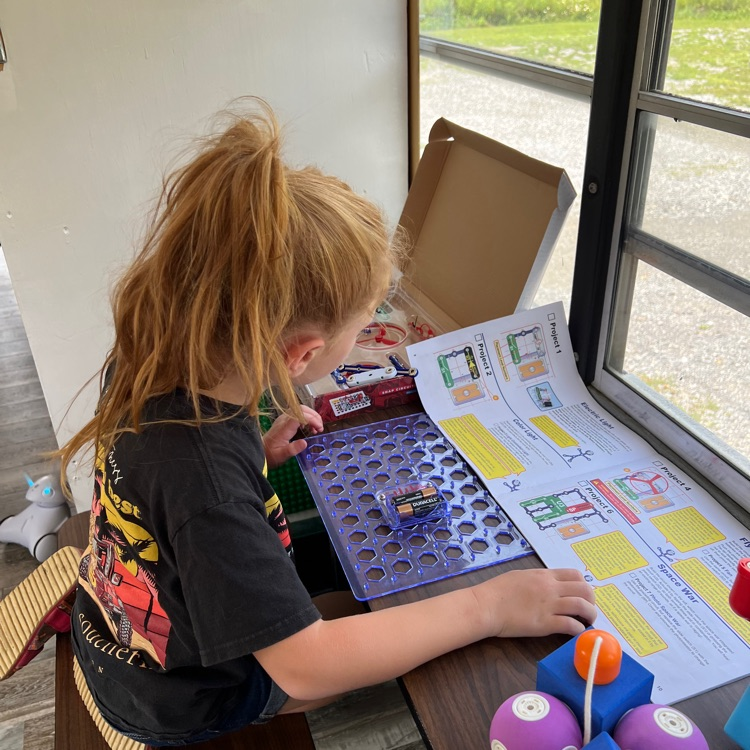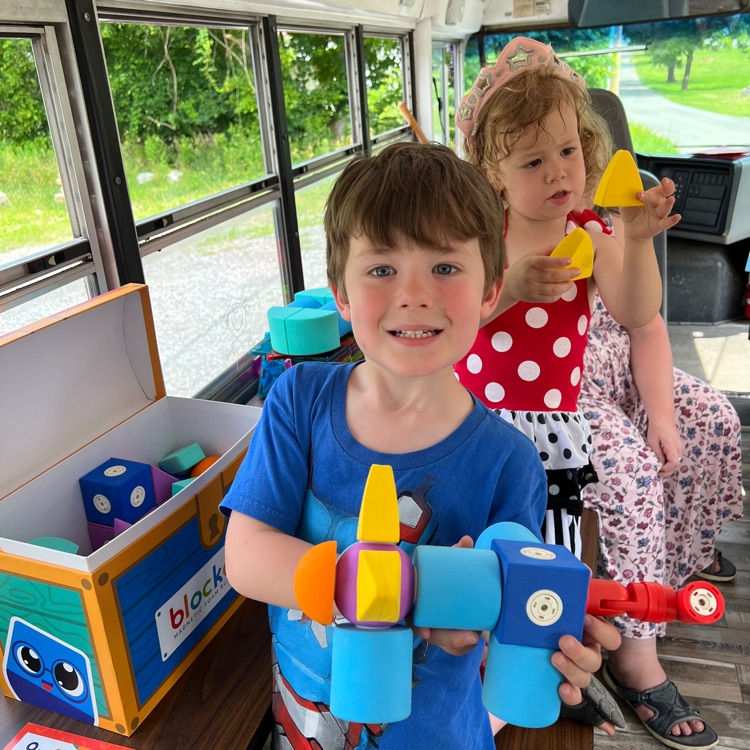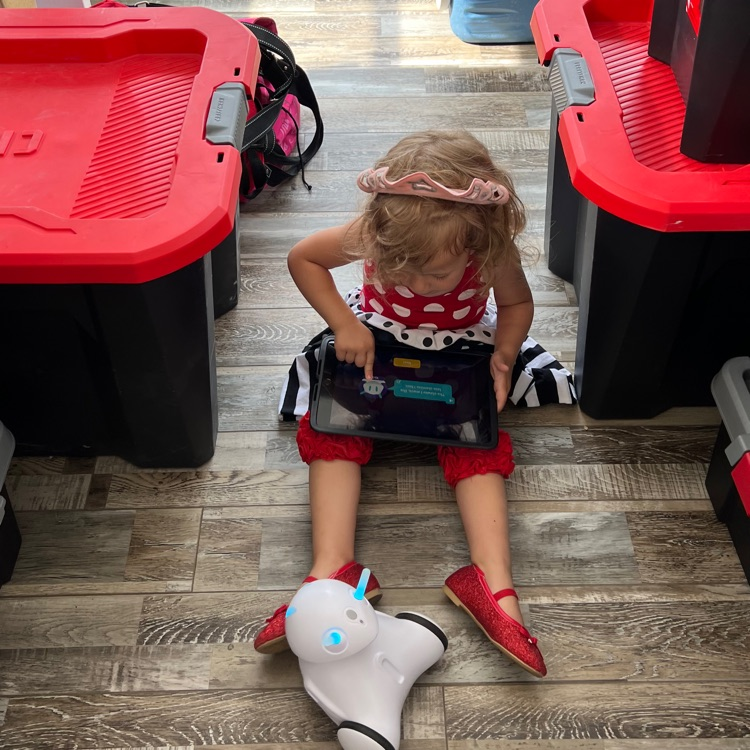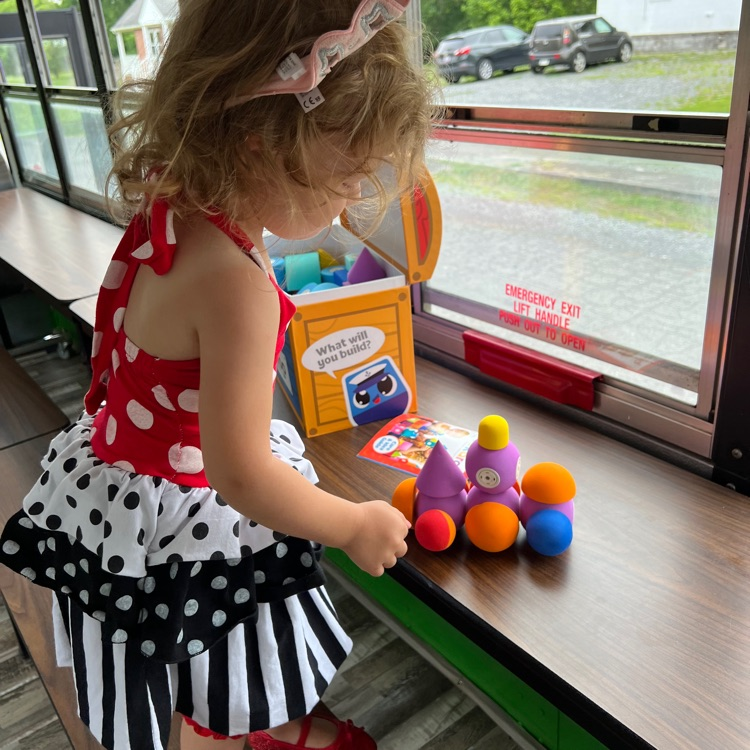 STEM Bus photos from Bozoo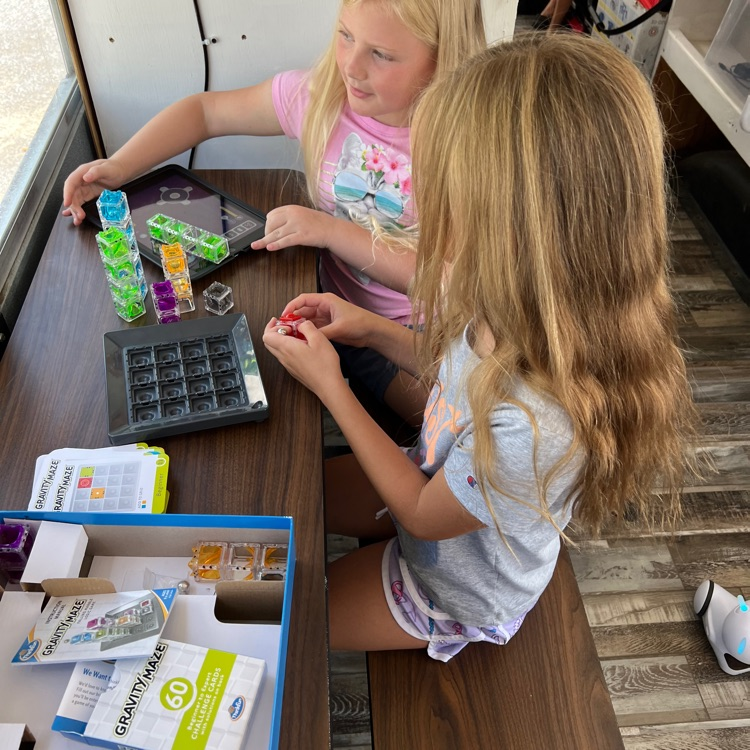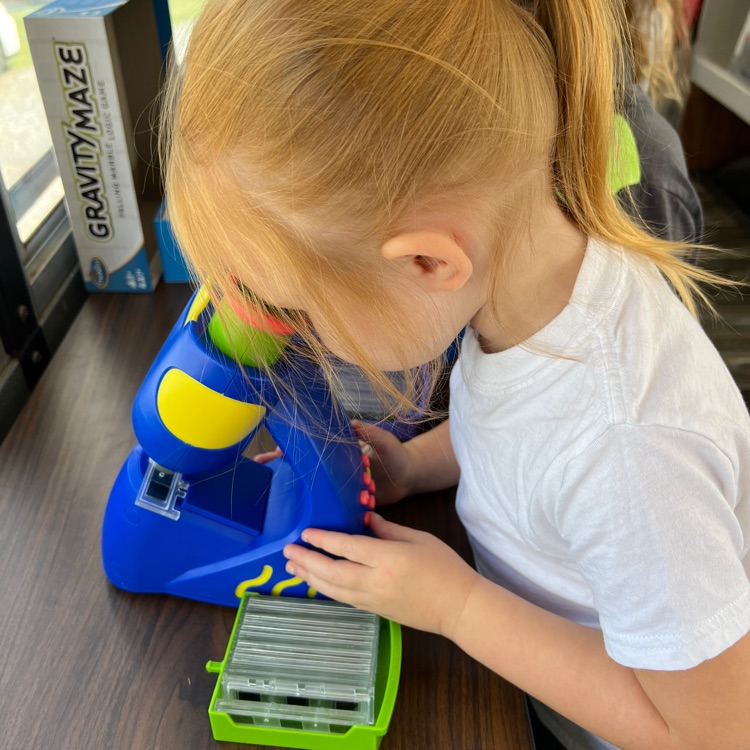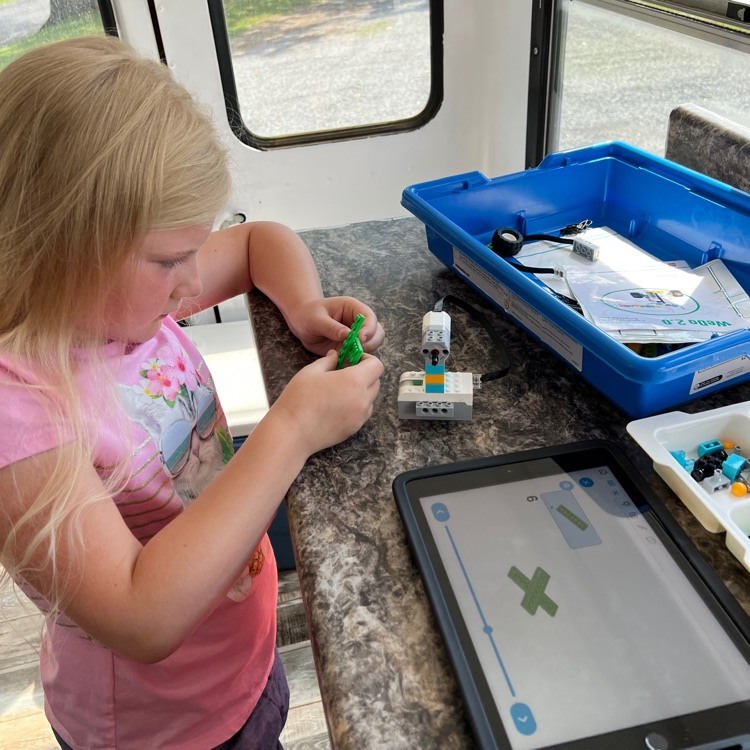 The STEM Bus will visit Pickaway Pickins on Tuesday, July 11 from 10-12. Come on out and do a little pickin and a little grinning with technology! Each child receives a free book and a snack.

Mountain View Pre-K Summer School Activities: Week one Book: Every Night is Pizza Night by J. Kenji Lopez-alt activities: we made homemade pizza dough and made our own personal pan pizzas. Also the students baked a cake to celebrate Aleeah's birthday. Week two: our book was The Camping Trip by Jennifer Mann Activities: made s'mores and bird feeders.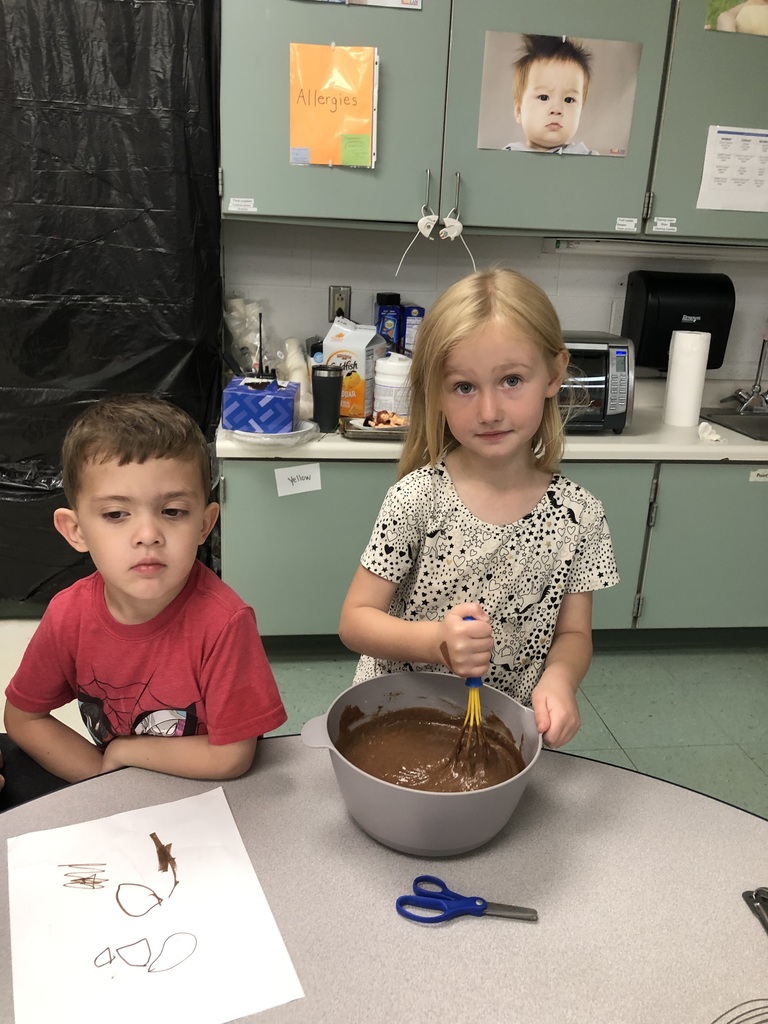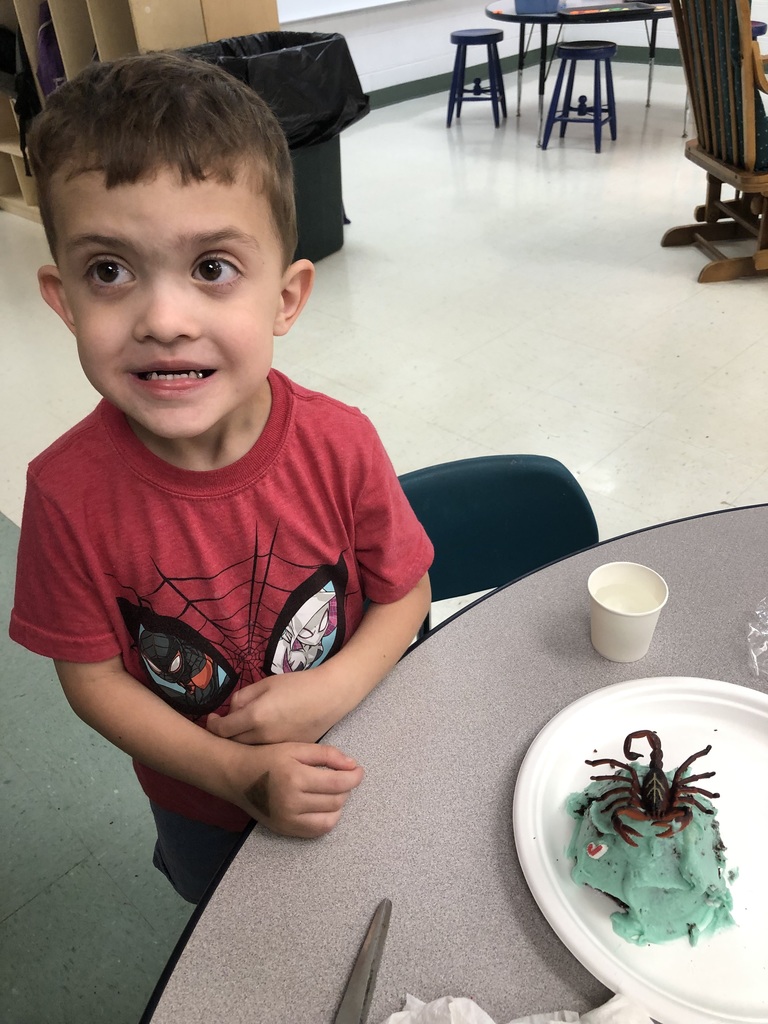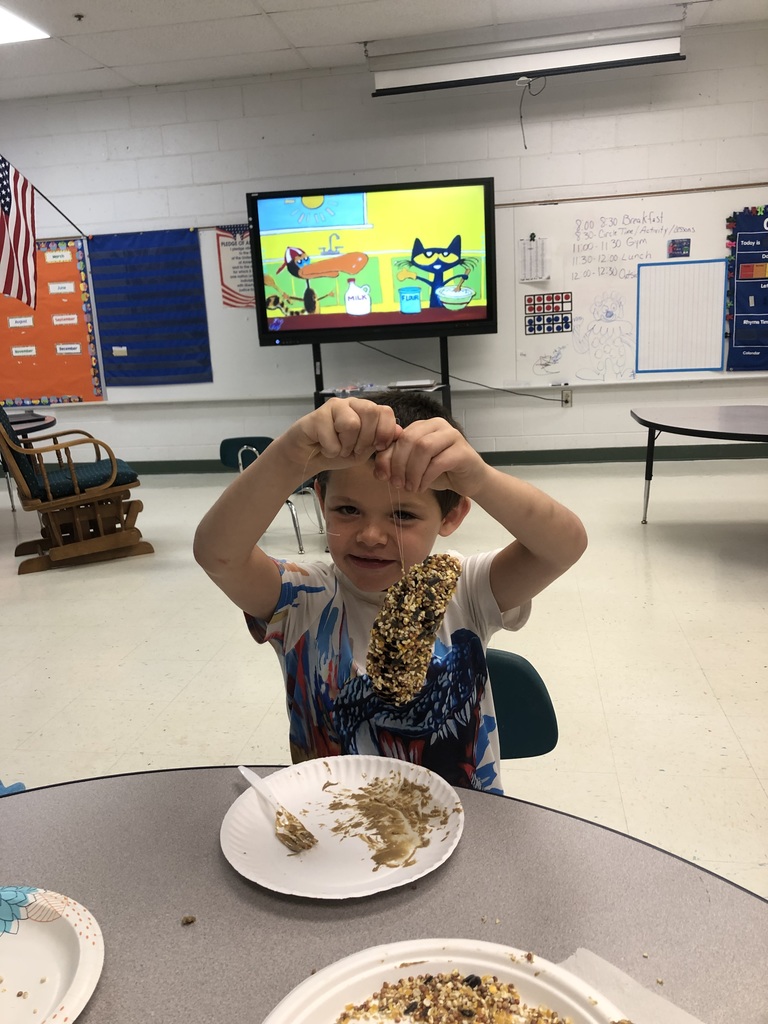 The STEM Bus will be in the town of Bozoo on Monday, July 10th. Come visit it at the Christian Church from 10-12! Enjoy some fun activities plus a snack and a book. 🚌😊

The STEM Bus will be rolling to the community of Greenville today. You can find them at the Old Greenville School. Come out and have some fun!!!

The STEM Bus is making its way to Ballard, WV! Come out tomorrow, July 3rd from 10-12, at Huffman Dairy Bar and have a little pre 4th of July celebration on the STEM Bus and beat the heat with cool activities.

The STEM Bus will be traveling to the Barn Store in Gap Mills today from 10-12. If you are in the area come out and visit. 🚌

Reminder: The STEM Bus will be at Wickline Funeral Home in Lindside on Monday, June 26 from 10-12. Come out and do some fun activities, get a free book, and a snack.
Monroe County students who were the 4H Land Judging National Winners were recognized at the June 6 board meeting. In addition, they provided a presentation on the Land Judging competition. Congratulations!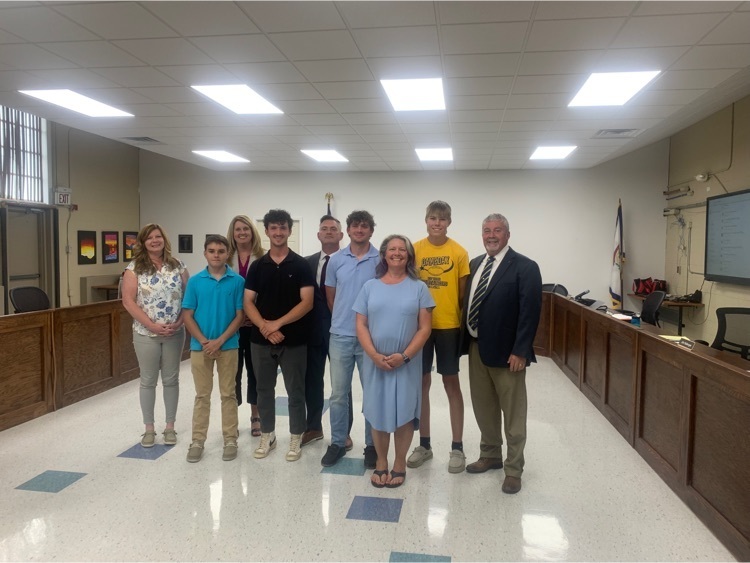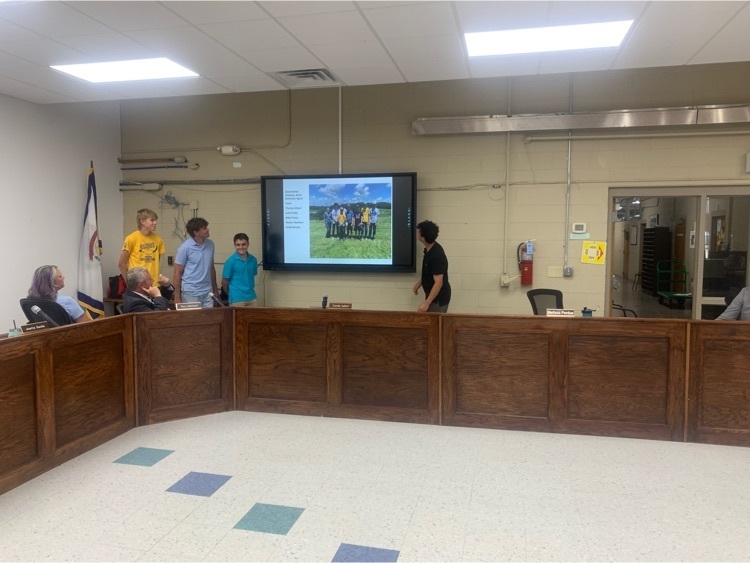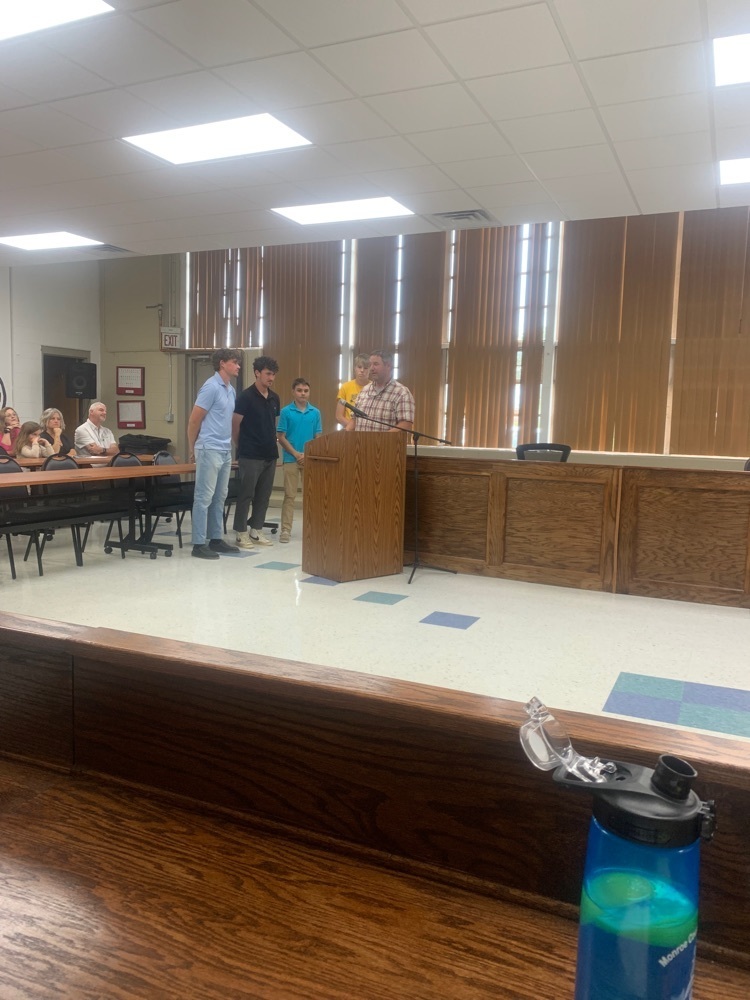 Three Monroe County students were honored last night at the board meeting for having perfect attendance. Attendance Director, Susan Weikle presented each student with a certificate and $100 Amazon gift card. We would like to offer congratulations to the following students: AJ Bailey PES (pictured) Wade Hunter JMHS (pictured) Alexander Craig JMHS (not present)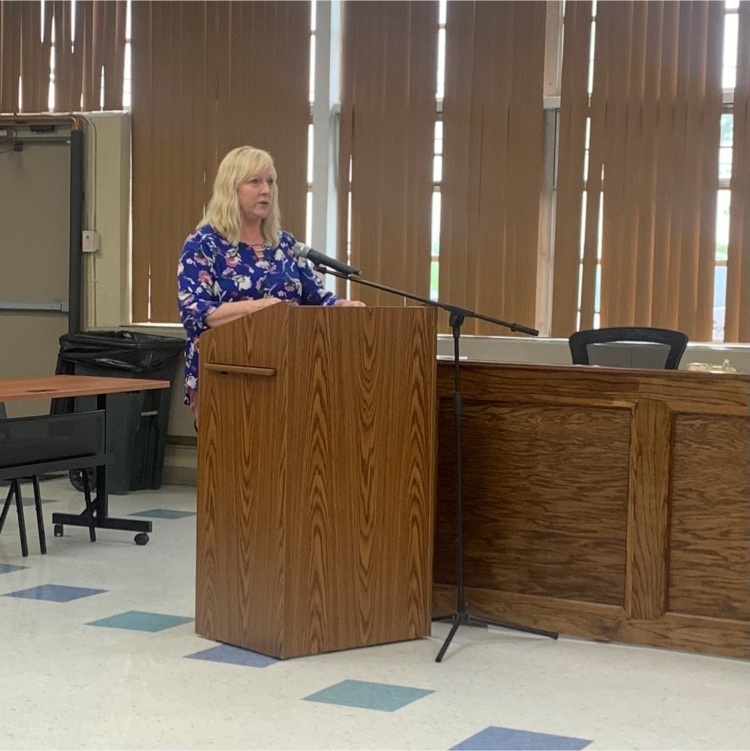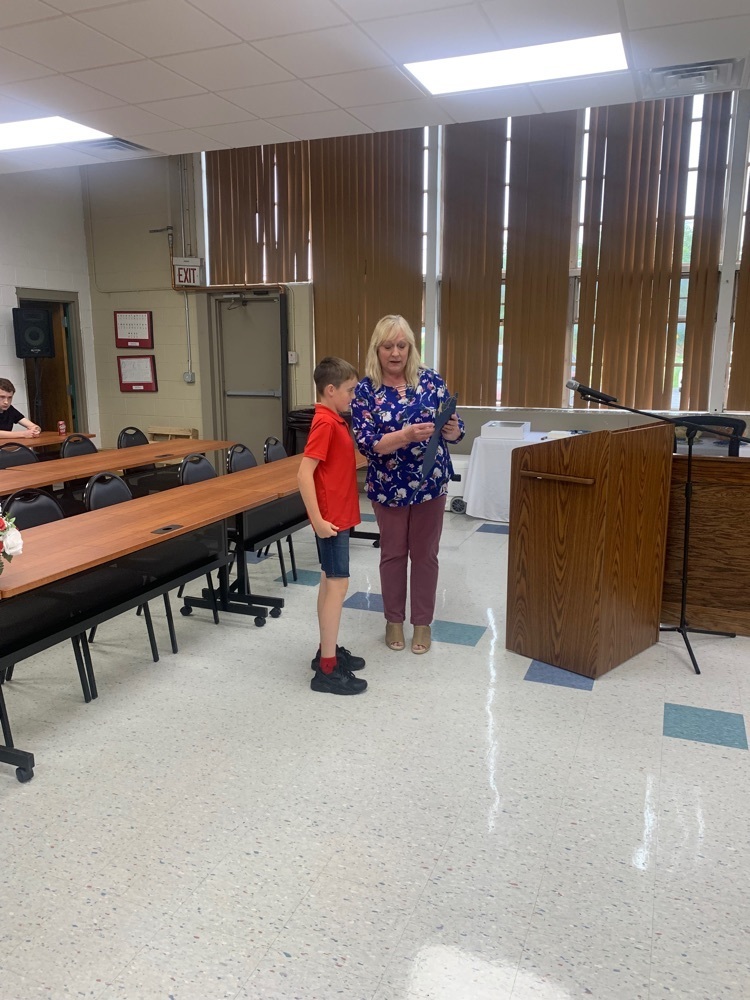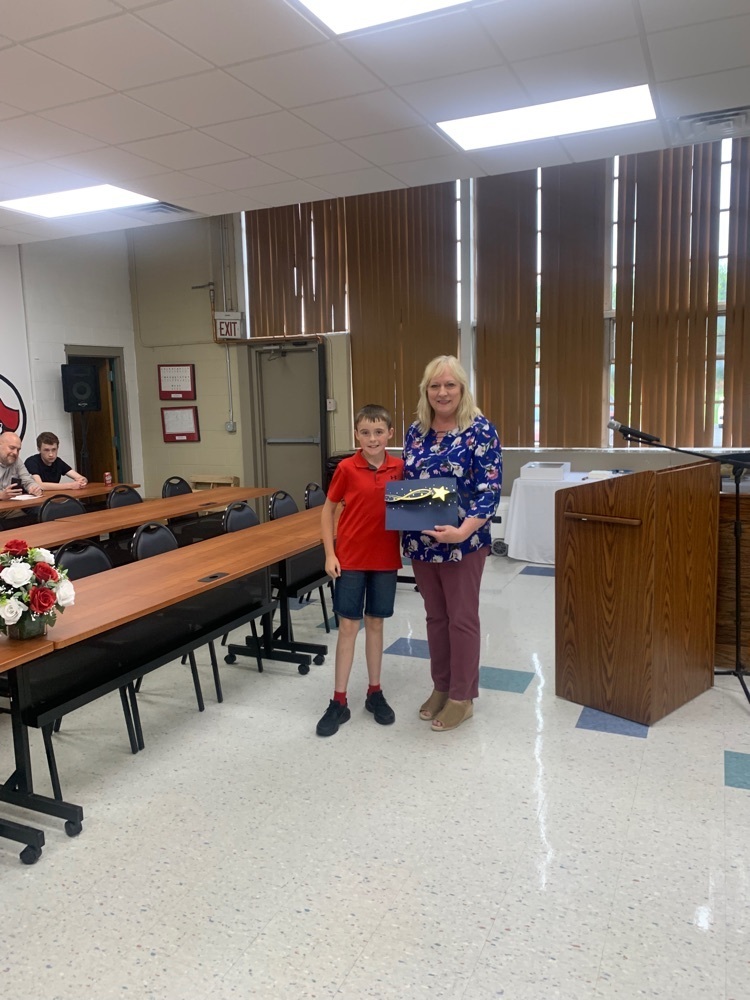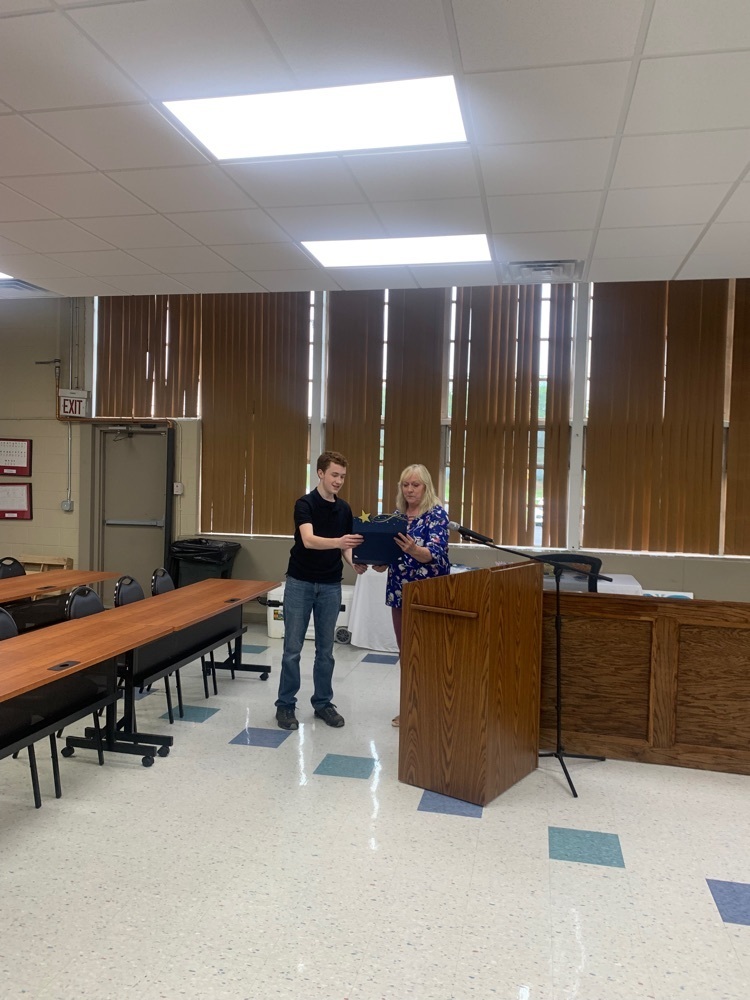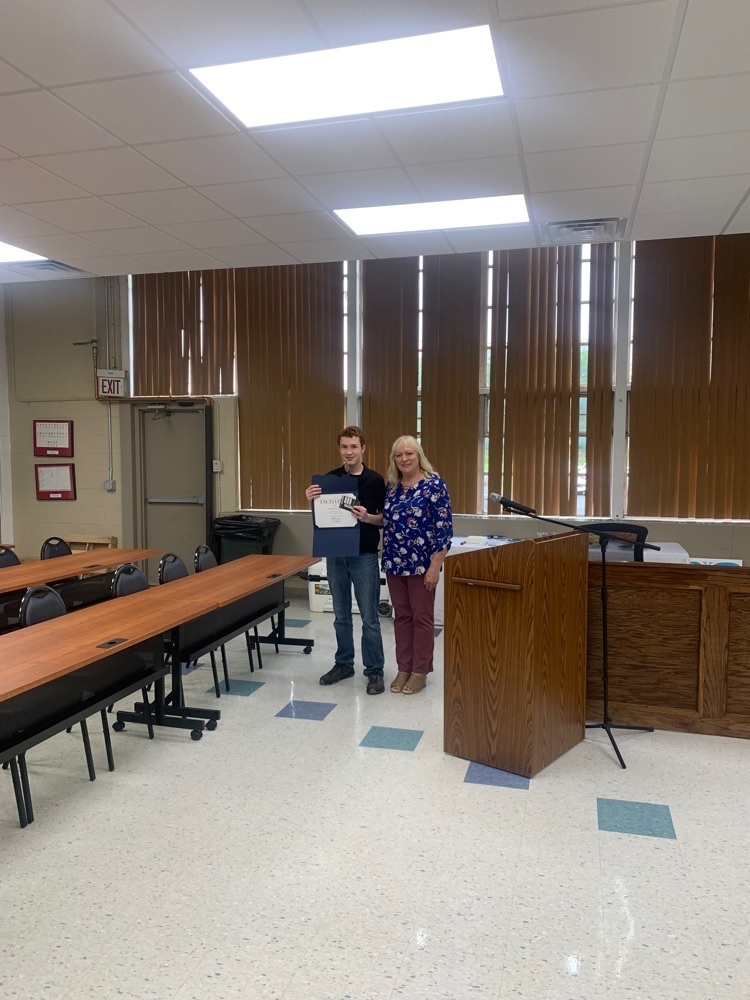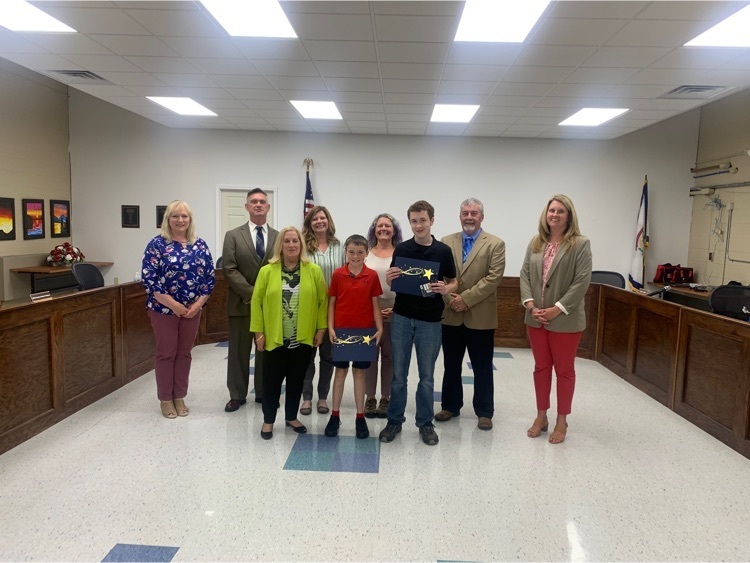 Monroe County Schools celebrated the achievements of 6 retirees at the June 21st board meeting. The following folks dedicated their lives to Monroe County Schools and we like to extend our greatest gratitude. Christine Cardinal 44 years of service Cathy Hylton 38 years of service Patricia Faulkner 24 years of service Terri Pritt 16 years of service Graydon Spangler 44 years of service Jimmy Williams 24 years of service Congratulations and enjoy your retirement!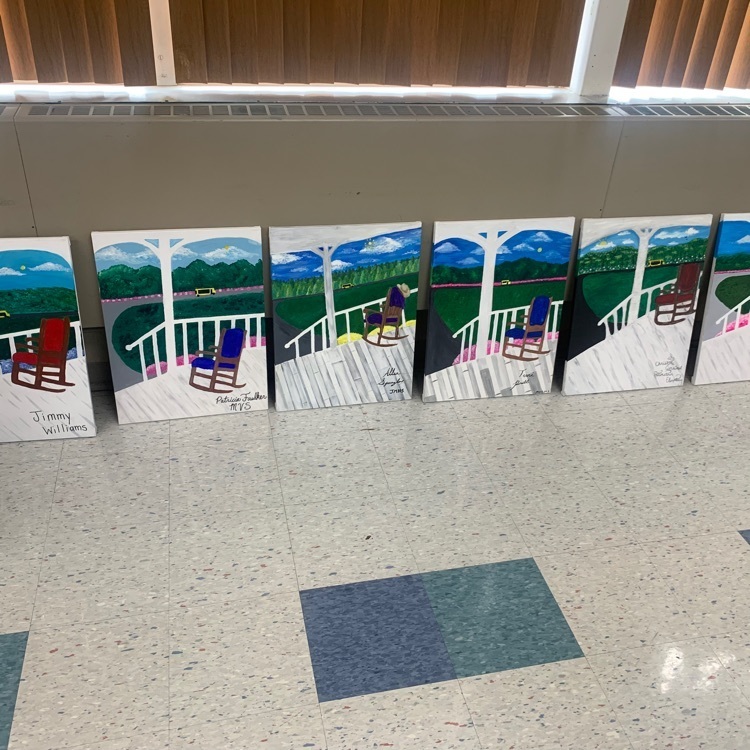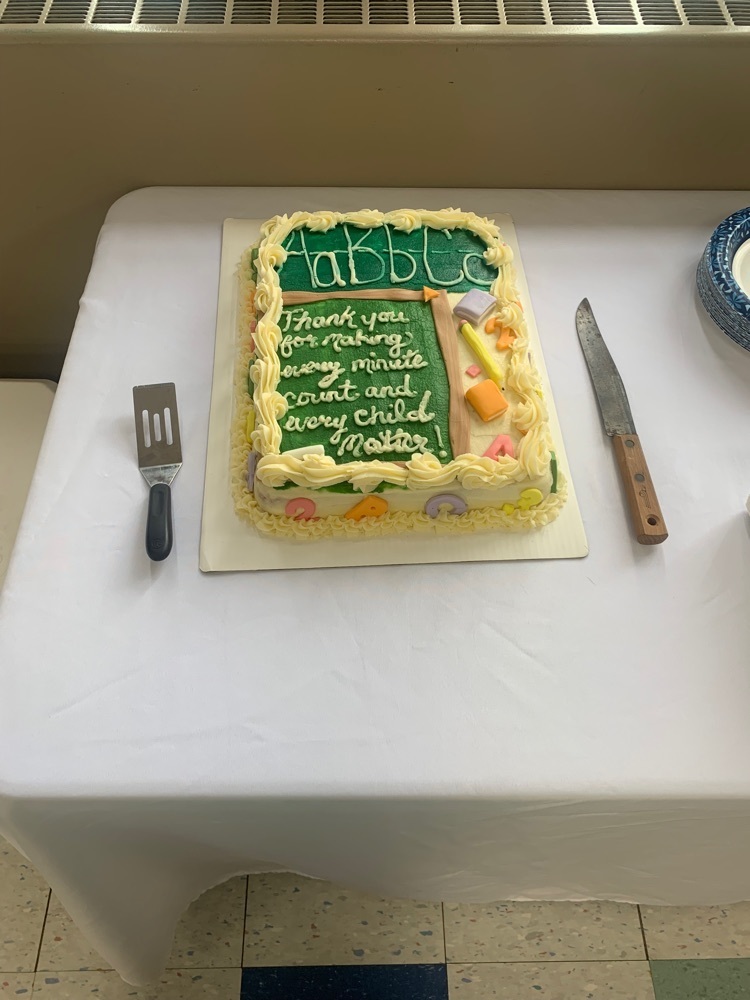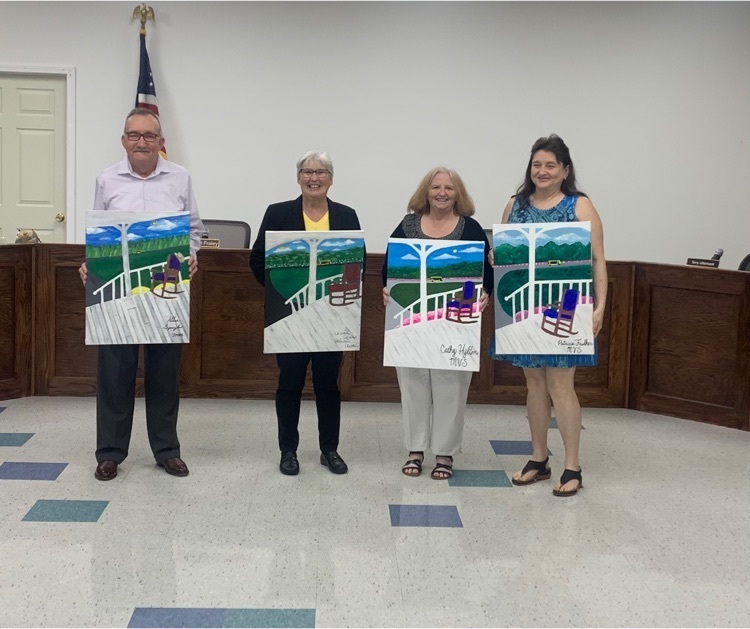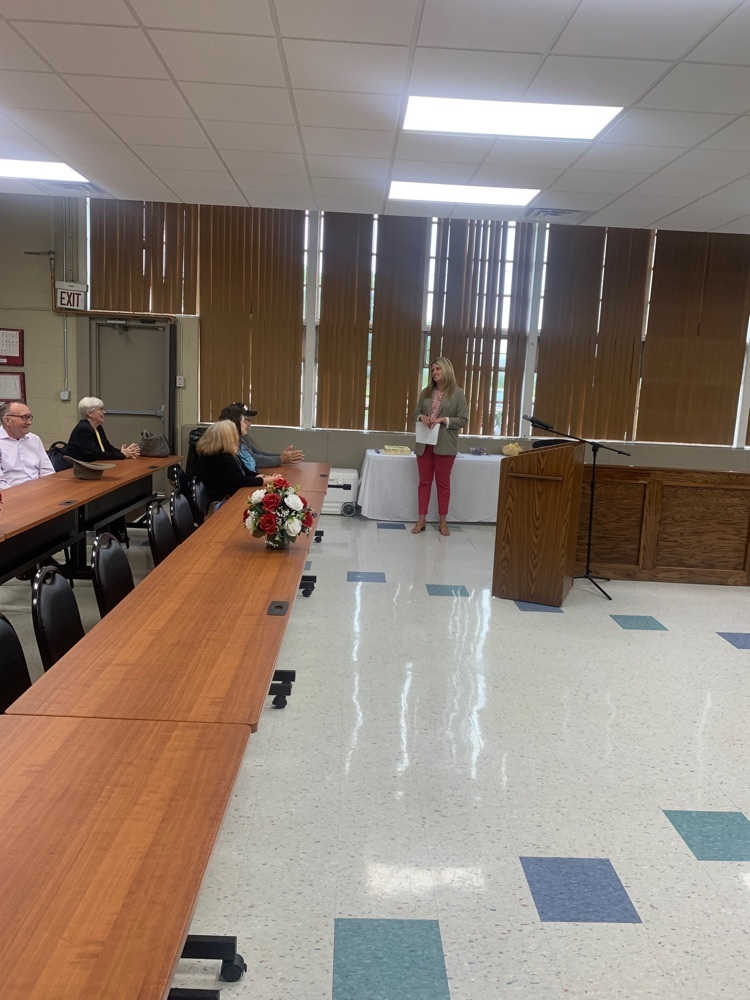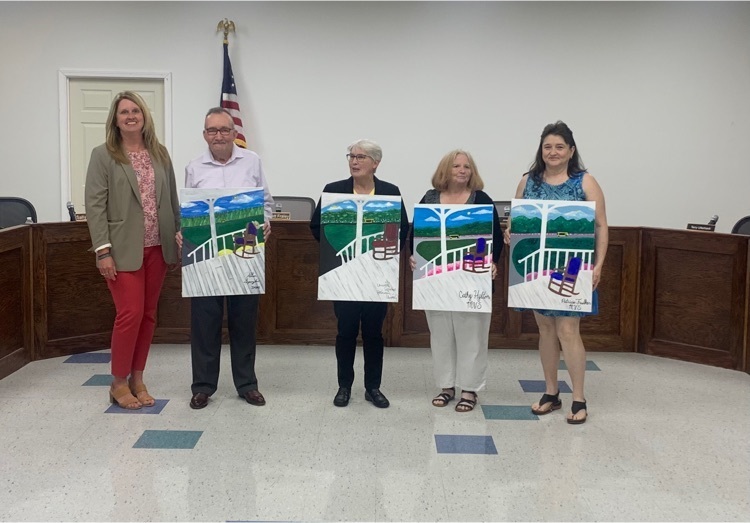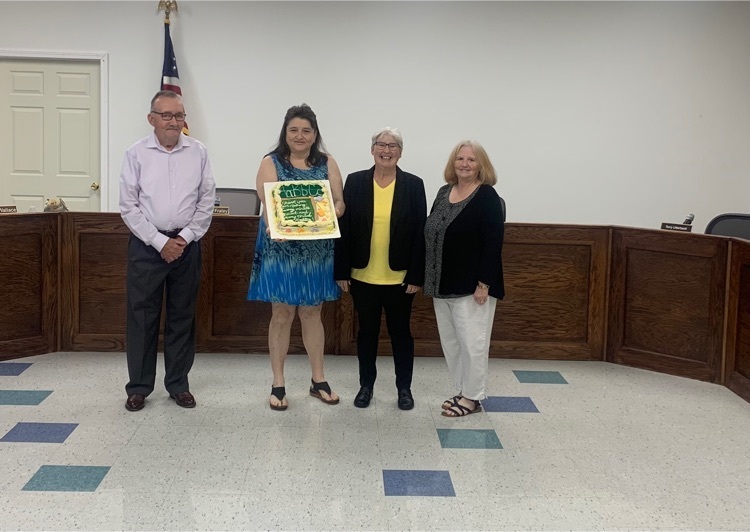 It is that time of year again! The STEM Bus is rolling through the county! You can follow the schedule in the Monroe County School's Calendar.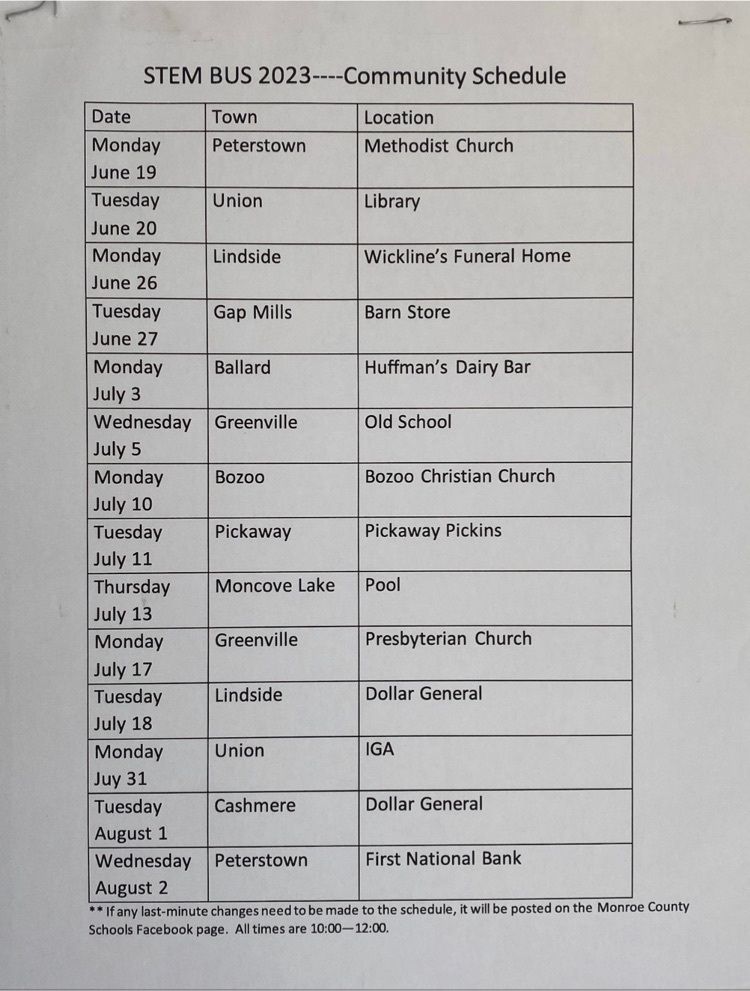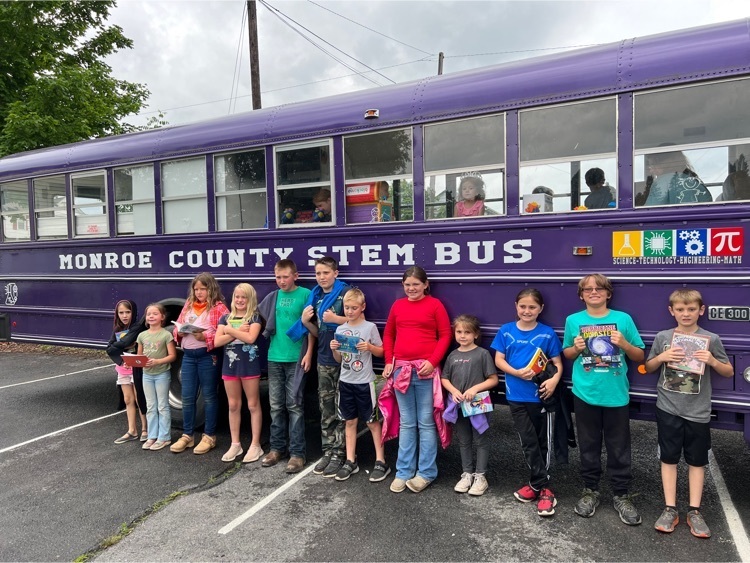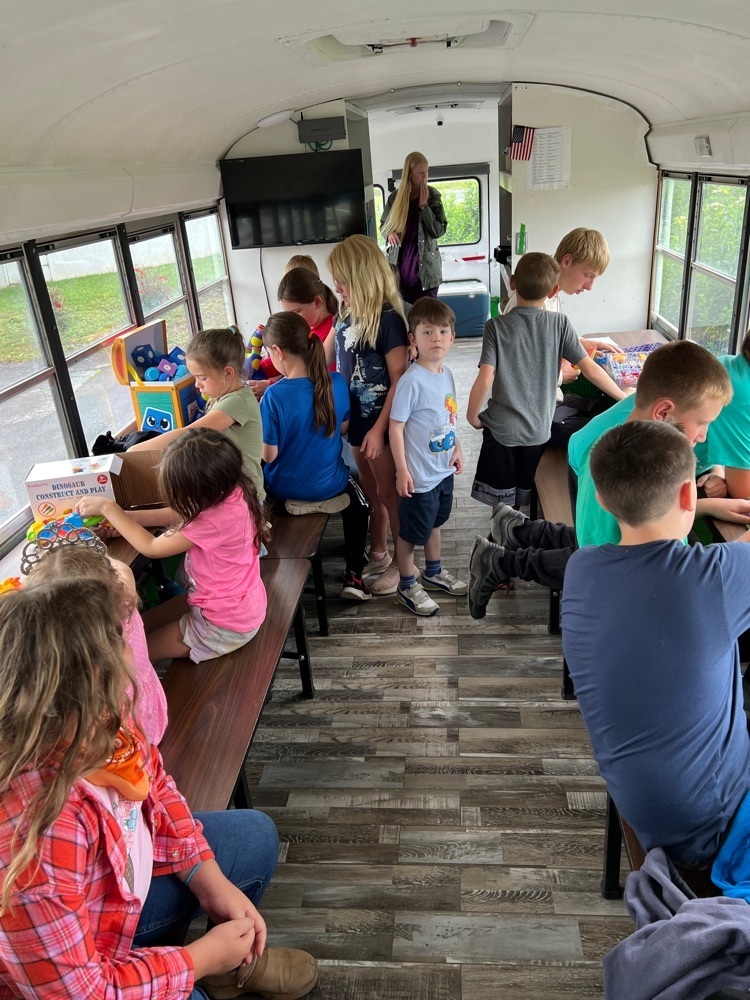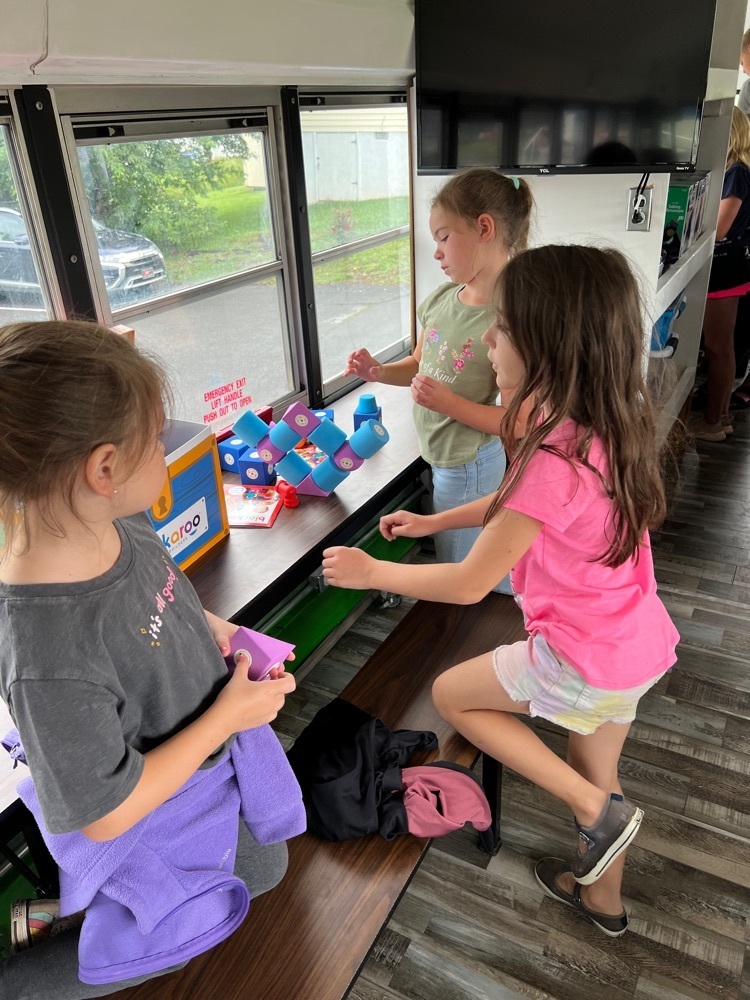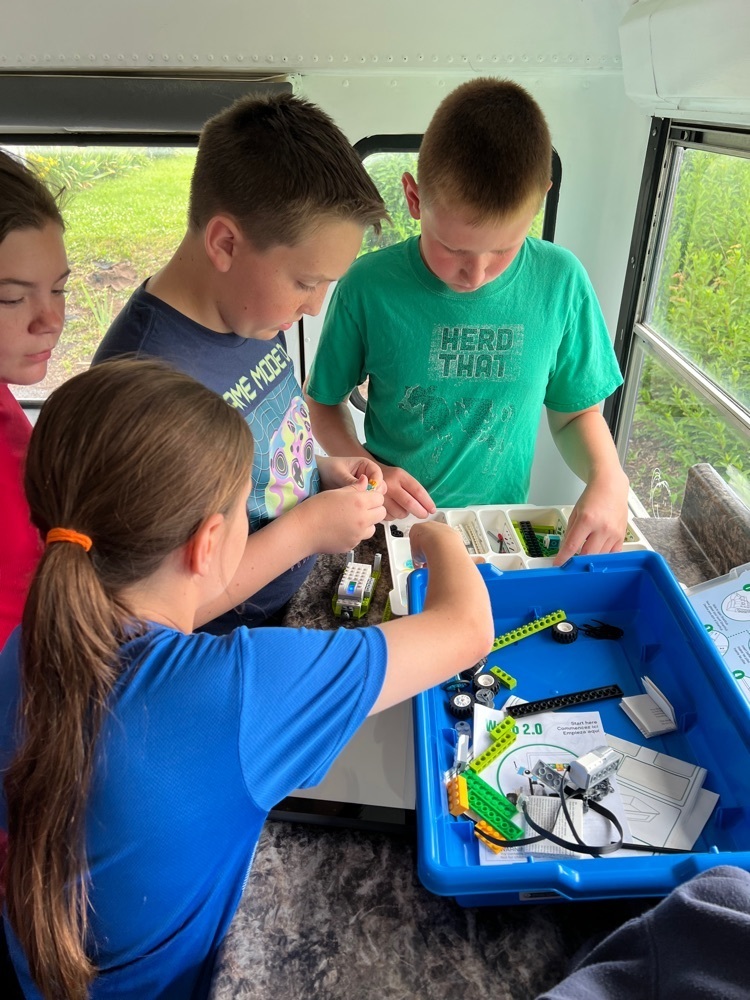 Thank you to The Woodmen of the World, Bob Brown, Danny Lively, Matt Sauvage and the First National Bank of Peterstown. Peterstown PreK-8 now has a 5x8 flag proudly displayed in the main gym. We are proud to be Americans and proud to live in a community that makes things happen!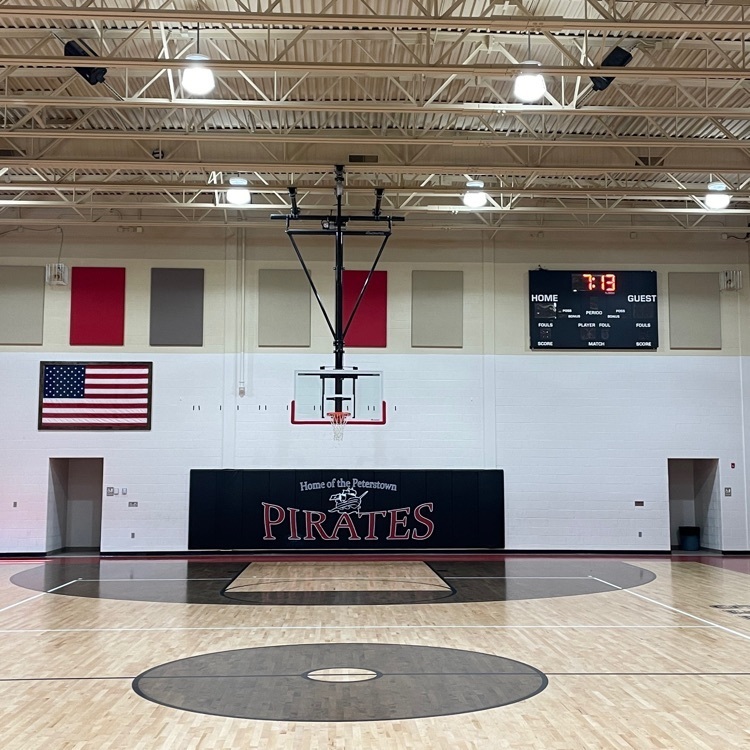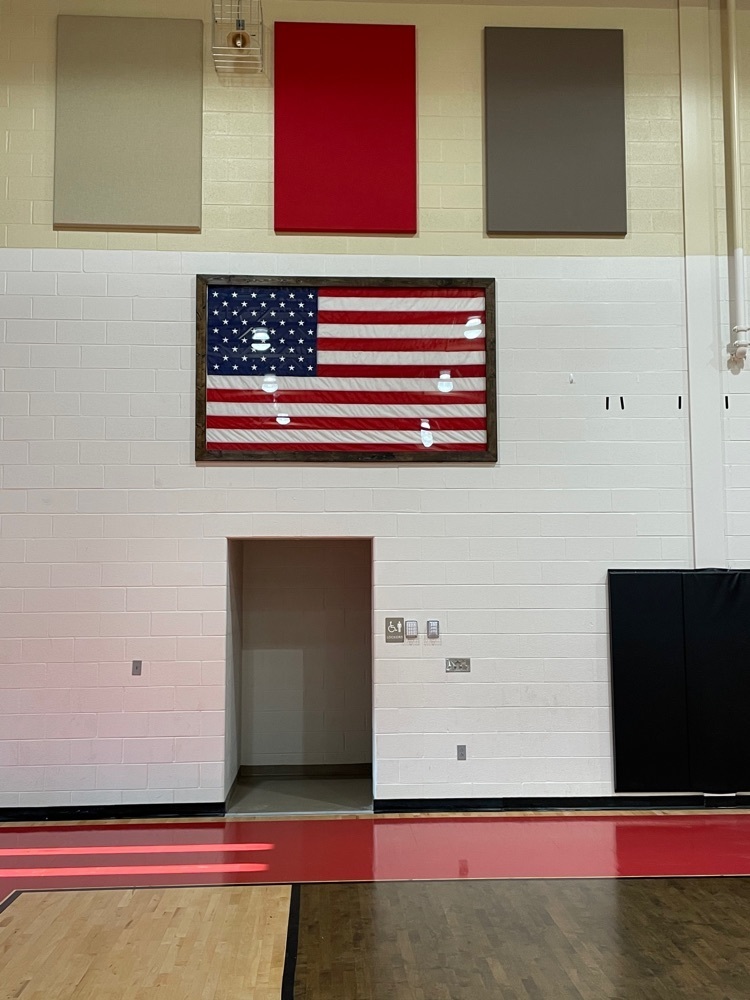 Five MCTC JROTC cadets left today for 6 days at Camp Dawson. They will learn leadership, teamwork, survival skills and experience lots of unique activities. L-R Ashlyn Delucca, Caleb Cooper, Drake Harker, Wayne Mohler, Lyda King.
JMHS SGA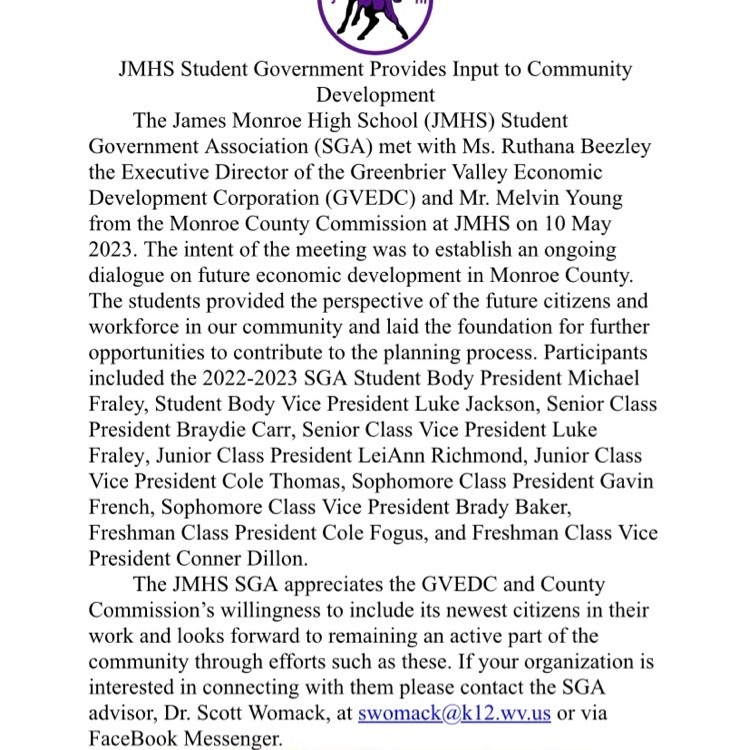 The WVU Extension Service is offering a program called Kids Market @ The Store in Monroe County this summer. KM@TS is a six-week program created by WVU Extension's Family Nutrition Program that allows kids to "shop" for free fruits and vegetables at participating retail locations in the county. The program is open to all children ages 2-17. Each child receives a market bag and a passport and each family receives $30 in tokens to use to purchase produce at participating locations. Registration is now open, and spots are limited. Anyone who has questions can reach me via email or by phone at 304-466-7113.
https://m.facebook.com/story.php?story_fbid=731075475486348&id=100057517057213&mibextid=Nif5oz